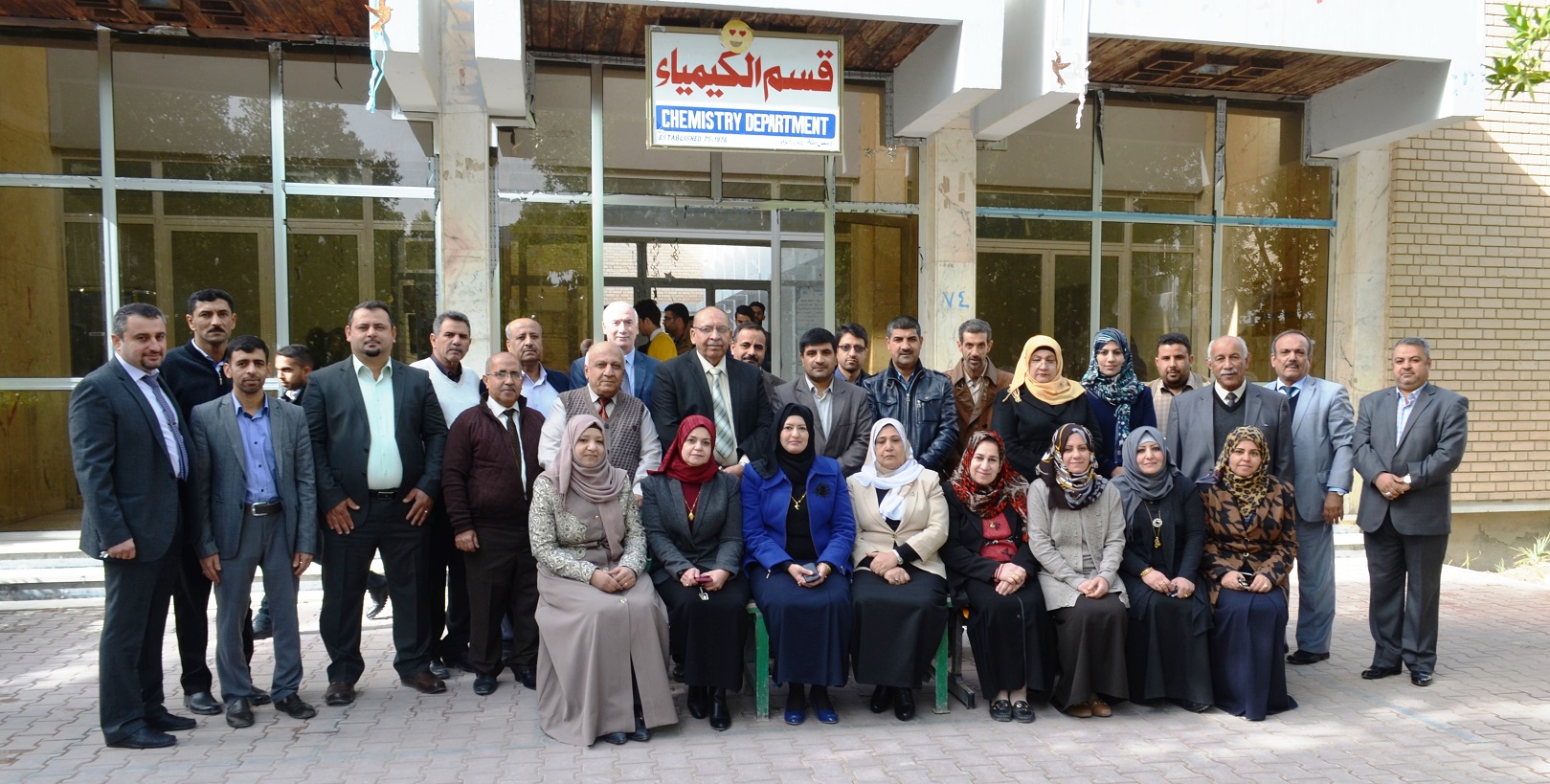 About the Chemistry department
The Department of Chemistry was established in the academic year 1975-1976, and it was with the Department of Life Sciences forming one department, and in the year 1982-1983 it became an independent department. The department awards a bachelor's degree in education in chemistry, where the graduate is qualified to teach chemistry in public secondary schools. The department's graduates are also qualified for postgraduate studies, conducting scientific research, and working in chemistry and health laboratories. The department's teachers also contribute to the process of Arabization by authoring, translating and preparing scientific books and writing in periodicals issued by the College of Education, the university or other Arab and foreign academic institutions.
Vision
Raising hope, good deeds, and mutual understanding, generation after generation, through balanced education, and adhering to the principle that public service is the most noble goal for people, for teachers and teachers in particular. As well as devising ways to deal with the changing reality of education and a system capable of thinking and decision-making in an integrative manner.
the message
Spreading knowledge, enriching people's lives with it, motivating them to think scientifically, and realize the impact of science on societal development, and to create an environment conducive to education and understanding.
the aim
Graduating teachers with knowledge, critical thinking and a correct vision to impart knowledge and ethics that qualifies their students to achieve the goals of distinguished citizenship coupled with faith in God and the ability of human beings to lead a dignified life in which mutual respect and accountability.