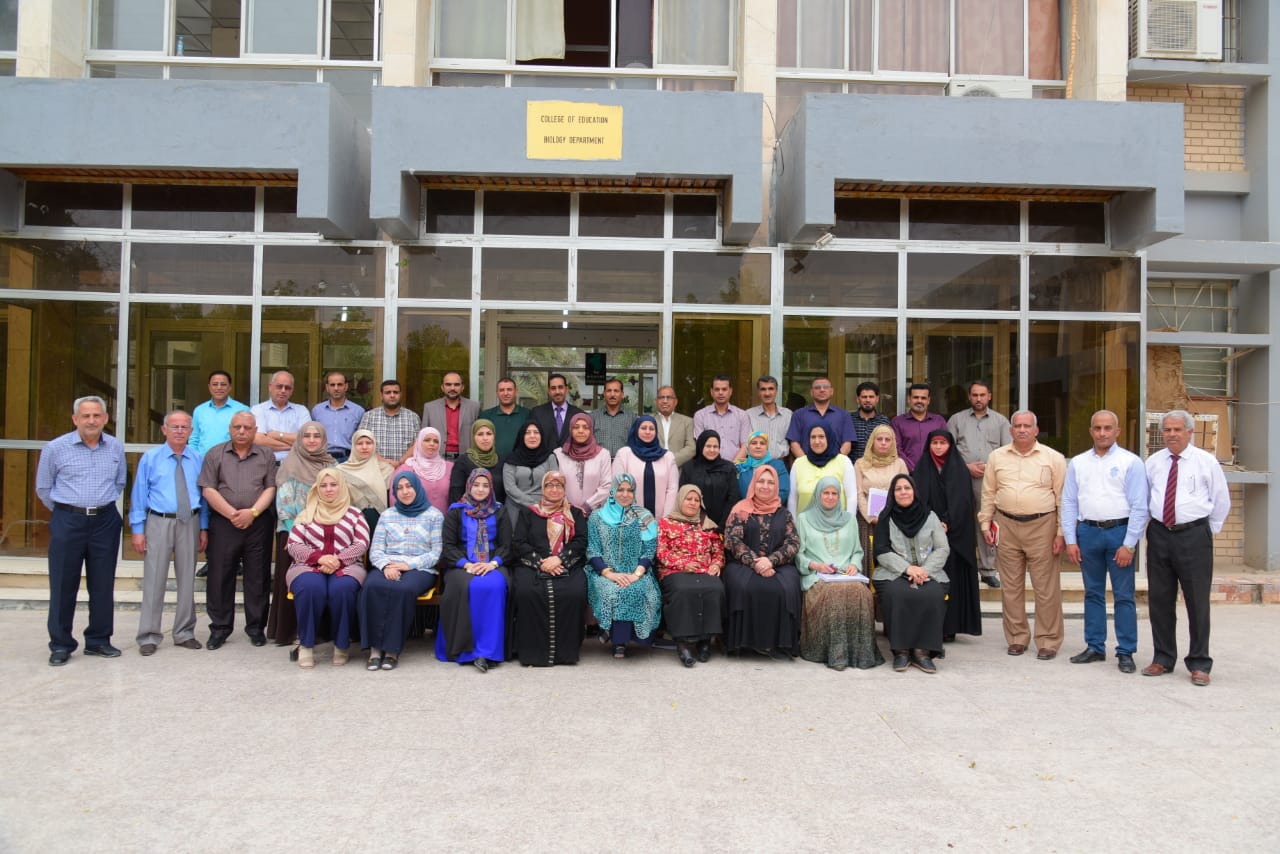 About the Biology Department
The Department of Biological Sciences was established in the academic year 1975-1976, the graduating department grants a Bachelor of Science degree in life sciences. The graduate is qualified to teach life sciences subjects at the intermediate and preparatory levels. The department's graduates are also qualified for postgraduate studies, conducting scientific research, and working in life science laboratories and health laboratories. The department's activities other than teaching are scientific research, holding scientific symposia, and participating in scientific conferences inside and outside the college.
vision:
Making a kind of balance between knowledge in the field of life sciences and the reality of education, in addition to creating motivation for the graduates of the department to think and adopt a scientific and realistic way of thinking.
Message:
Spreading scientific knowledge in the field of life sciences and motivating graduates to think scientifically and find a relationship between knowledge in the field of life sciences and the development it can make in society.
Objectives:
Preparing teaching cadres armed with science and knowledge in the field of life sciences to meet the needs of educational institutions in this specialty in middle and secondary schools.
Providing the higher education corps with highly specialized capabilities in the various life sciences disciplines through master's and doctoral studies.
Transfer and develop scientific skills in the field of life sciences specialization to the educational reality in secondary schools for the purpose of developing the educational process, which is beneficial and beneficial to society.